A project by Christophe Bruno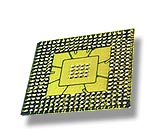 The WiFi-SM project was launched in September 2003 for the Tirana Bienniale of Contemporary Art. At first it was just a parodic webpage (please check before the marketing campaign website HERE) advertising for a totally fake (although technologically feasible) Wi-Fi device that one could fix on any part of the body, and whose function would be to "share the pain of the world". It automatically detects in real-time the information from RSS news sources world-wide and analyses them looking for specific keywords such as death, kill, murder, torture, rape, war, virus etc.. Each time the text of the news contains one of these keywords, the WiFi-SM device is activated and provides an electric shock.
After the success of the guerilla-marketing campaign, a bracelet prototype has been build. The real product was shown for the first time at the galerie Sollertis, in January 2006.


NEWS: You're invited to come and try the WiFi-SM at the DIVA FAIR 2007, New-York
February 22 to 25 2007 - 2pm to 10pm
Embassy Suites Hotel, Battery Park, New York


The WiFi-SM installation was exhibited on Saturday, October 7, 2006, at the Nuit Blanche de Paris, Salle d'Honneur of the City Hall of the 4th district of Paris.

Nuit Blanche de Paris 2006:
"SURVIE, URGENCE DES CULTURES"
Mairie du IVème arrondissement, 2, place Baudoyer, 75004 Paris, Métro Hôtel de Ville ou Saint Paul
Curated by http://www.metazonetv.org
Concept: Christophe Bruno
Programming Delphi: Valeriu Lacatusu
Programming PHP: Valeriu Lacatusu / Christophe Bruno
Hardware: Ignazio Mottola (bartproject.com) / Simon Dhenin (ENSCI) / Christophe Bruno / Aurore Lafargeas ...
Many thanks to Valéry Grancher, Claire Leroux, ESIEA, Fing.org...

Here the WiFi-SM installation at galerie Sollertis: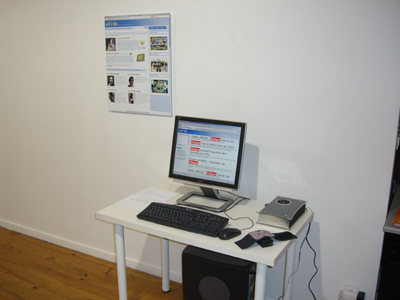 Lucile, assistante of the gallerist Brice Fauché, before the shock:




And after; keywords selected are "bird flu", "war", "Villepin", "Sarkozy"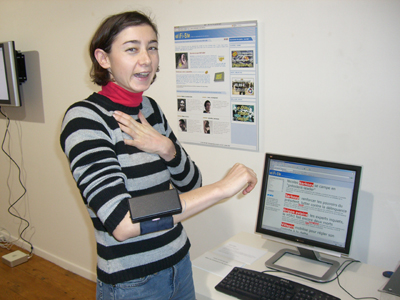 Press:
we-make-money-not-art (1)
we-make-money-not-art (2)
infosthetics.com
rhizome.org
Liberation
Newscientist
bbc.co.uk
rai.it
theregister.co.uk
metafilter.com
eyebeam
gizmodo.com
museumofhoaxes.com
pcinpact.com
neural.it
mladina.si
turbulence.org
wi-fiplanet.com
inventalia.com
netartreview.net
matosreseau.com
remoteviewer.nu
nwfusion.com
barbarie.org
zataz.com
wlanFr.net
3xl.net
quotenet.nl
guerrigliamarketing.it
computerra.ru
jesuschrist.ru
gadgetopia.com
pbnetworks.com
tvcultura.ru
mobil.ru
mobinaute.com
hizone.info
lessnetworks.com